Every Building Owner/Manager should be kept aware of the changing regulations and code updates being enforced by their towns and cities. As a D&D customer, you are continuously notified of new enforcement rules and violating conditions so that you can make educated, well-informed decisions for the property you own or represent. We work with you to ensure the safety of your passengers.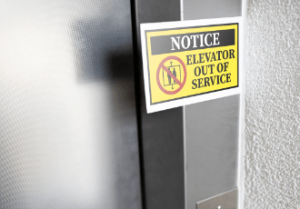 D&D has an "in house" Violations & Testing division that works on state-mandated Category 1 and Category 5 testing. We work with third party companies, the DOB and Licensed Inspectors to streamline the process for you.
If you are issued violations, we will advise you as to what work is necessary to have them removed. Our in-house expediting program can supply all the supporting documentation necessary to keep your building violation-free.
Along with this, our QEI (Qualified Elevator Inspectors) are all fully licensed and insured to perform inspection services as both the national and local codes dictate.